A common argument used by carnists is that humans have canine teeth, canine teeth are for eating meat, therefore humans should eat meat.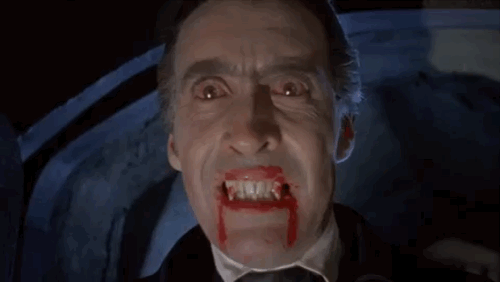 As a dentist, I feel frustrated that that this argument is so widely accepted despite it being nonsense.
A common valid counter argument is that possession of an ability, tool or weapon does not justify its use – we have fists and fingernails but don't feel inclined punch and claw others on a daily basis.
If we examine canine teeth in humans, we see they are short and stubby compared with carnivores and omnivores. Canine teeth in humans are obviously not so good for gripping prey or slicing raw meat from carcasses. This makes sense though, since for millions of years humans have been eating soft diets. We have farmed rather than hunt, and have used tools to kill, process and cook our food, so we don't need big sharp canine teeth.
Human canine teeth still have evolutionary advantages: they help protect our back teeth against fractures, and they help us talk and smile.
Canine teeth in humans have a single long root, and conical or triangular shaped crown with usually just one large cusp – perfect for taking the strain of side on forces during chewing. Meanwhile our molar and premolar teeth have multiple shorter roots, and bigger flatter crowns with many smaller flatter cusps – and so are much better suited to taking the strain of vertical forces during chewing. In this way canine teeth are said to provide "canine guidance" – separating the premolar and molar teeth during sideways movements and so protecting them from fractures.
Canine teeth are very rarely missing in humans, but its not uncommon to see them impacted and unerupted. Humans whose canine teeth never erupted are still able to eat meat without issue, but they are more likely to experience fractures in their back teeth.
The next time a carnist asks "why do we have canines if we're not supposed to eat meat?" you can confidently answer: to provide canine guidance to protect against fractures in molar and premolar teeth!